Waterpark – Qetaifan Island North: Phase 1 – Package 3
CLIENT

Qetaifan Projects

LOCATION

Qetaifan Island North, Qatar

TYPE

Themepark

PROJECT DURATION

20 months

PROJECT VALUE

QAR 975,000,000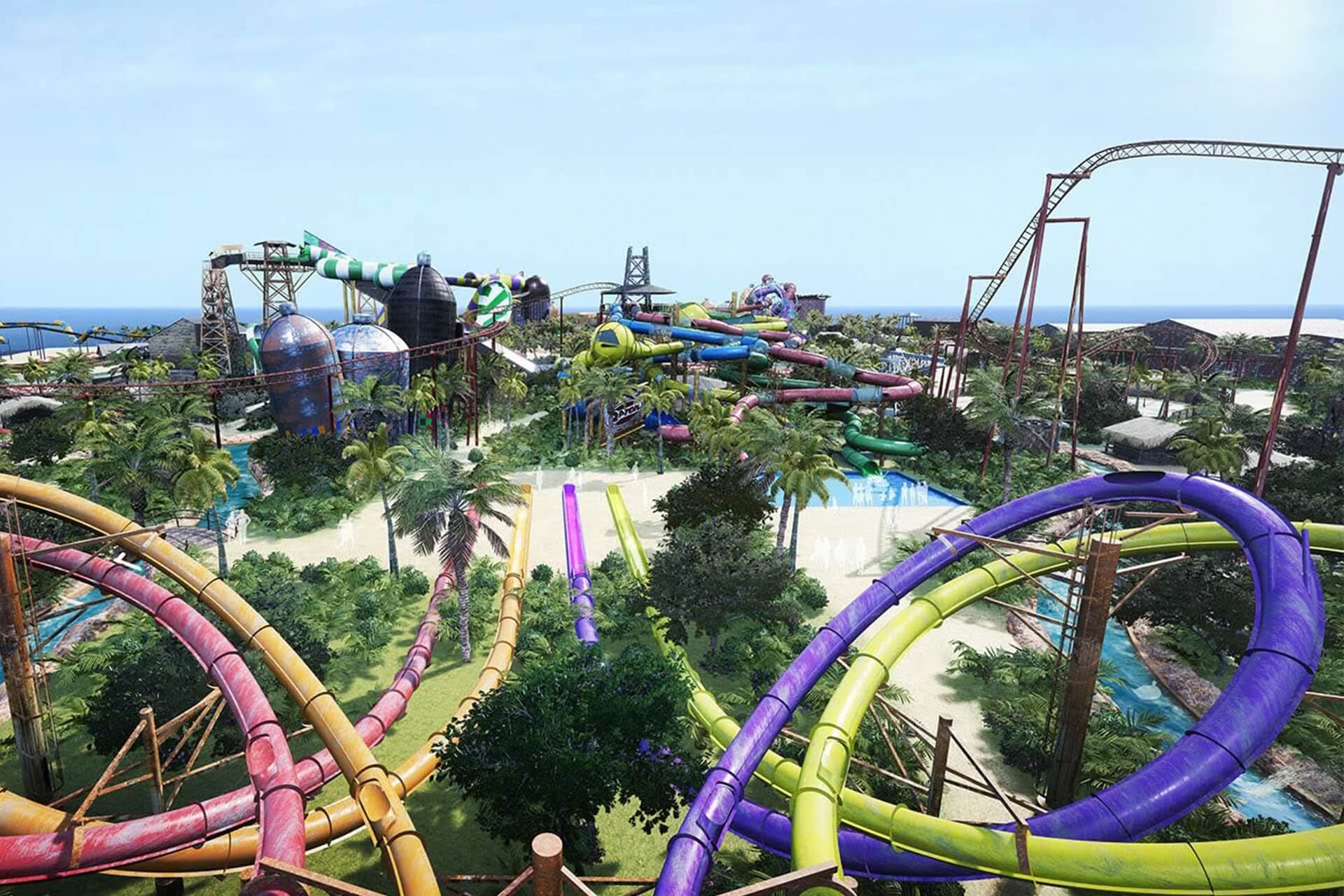 Rendered Aquatar Slides
Qetaifan Island North, is the first entertainment island of its kind in Qatar and a key element of the Lusail expansion project.
The comprehensive master plan for development is centered around a state-of-the-art Waterpark.
The project contains leisure attractions, luxurious hotels, unrivalled accommodation and world class facilities that make it a modern, globally-competitive community – all within a unique design that is inspired by the rich culture and natural resources of the Middle East region.
Part of Qetaifan Island (North Project Phase 1 – Package 3), the landscaped Waterpark has been designed as a world-class development that will not only appeal to international visitors, but will also take into consideration regional requirements, such as adequate shading and exclusive privacy.
The Waterpark will also cater for female-only attendance and feature several conventional non-water 'dry' rides for extended family.
The rides are to provide the full range of entertainment from children's play structures to the most thrilling of adrenalin-including experiences.
Including dry rides, water slides and fountains, there are 38 overall attractions in the park space.
An important aspect of the park is the 85 meter Icon Tower which, situated on its own man-made island 300m offshore, will contain the highest waterslide in the world.
The Icon Tower island is accessed via a train and comprises changing facilities, F&B outlets, retail space and cabanas.
The water features on the island will include body, raft and tube rides and offer visitors a wide variety of waterpark experiences.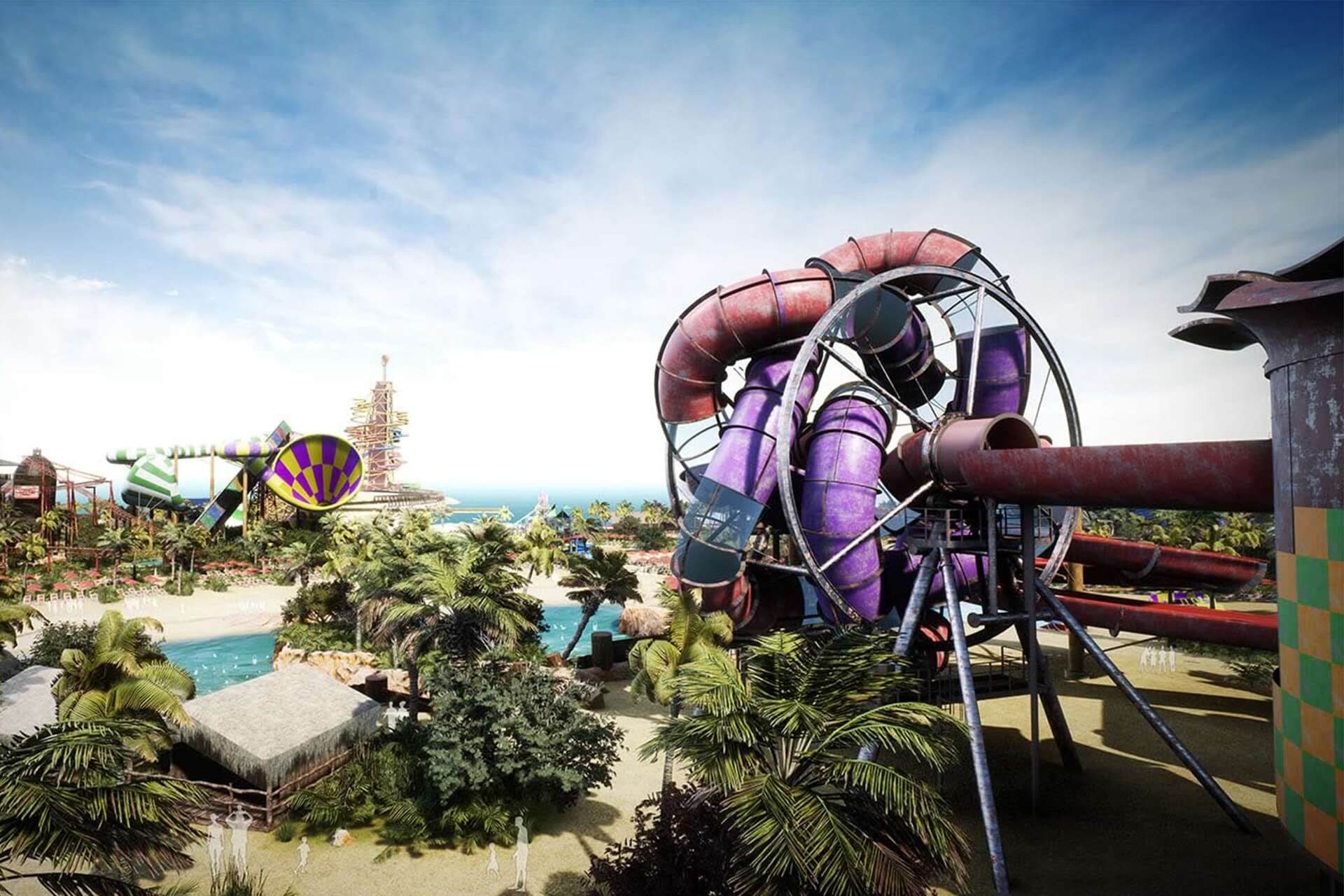 Rendered Waterslides