QIMC Towers – Corniche Park Towers
Client

Qatar Industrial Manufacturing Co. (QIMC)

Location

West Bay, Qatar

Type

Mixed Use – Hospitality, Residential, Commercial and Retail

Project Duration

33 months

Project Value

QAR 745,000,000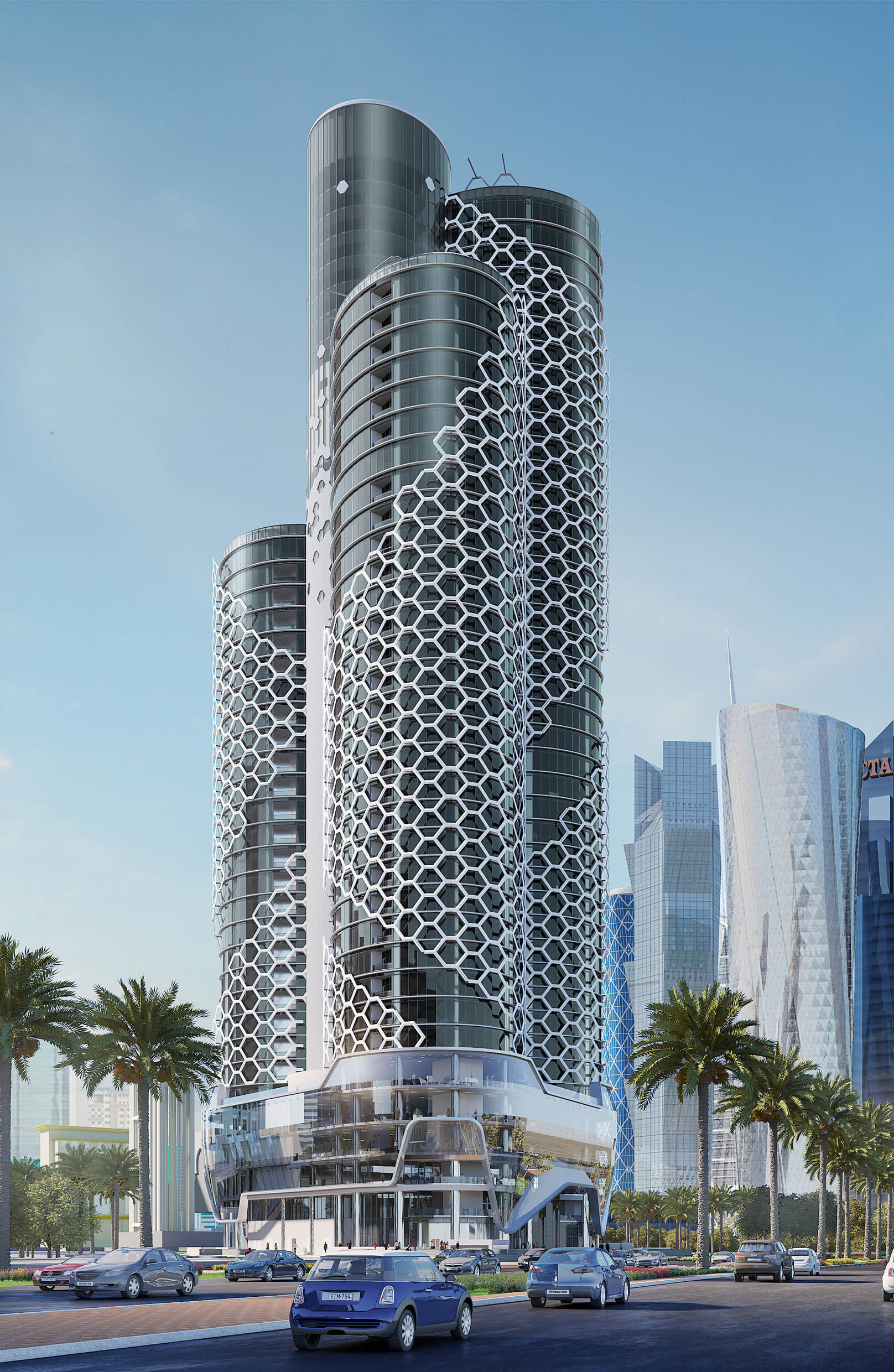 Rendered perspective
QIMC's Corniche Park Towers is a tri-tower, mixed use development overlooking Doha's picturesque West Bay Corniche.
Owned by Qatar Industrial Manufacturing Company (QIMC), the project features three towers with a built up area of 119,922 m2, combining a hotel, serviced apartment/ residential accommodation and office towers, all with a shared base of five podium levels for retail.
The tallest tower will be 44 floors, including four podium and mezzanine levels of luxury retail space and restaurants, interconnected with the 29-floor luxury branded Swissotel Residences Tower and a 23-floor Commercial Tower, which will host QIMC's headquarters on the top floor.
The iconic architecture of Doha Corniche Park Towers bears all the fundamentals of a pioneering development. For example, the design of the outer façade is based on a hexagonal Titanium Dioxide molecular structure, which forms a uniform honeycomb pattern that effectively reduces overall heat gain by the building.
The highrise landmark project presents a wonderful opportunity and is an exciting addition to Doha's skyline.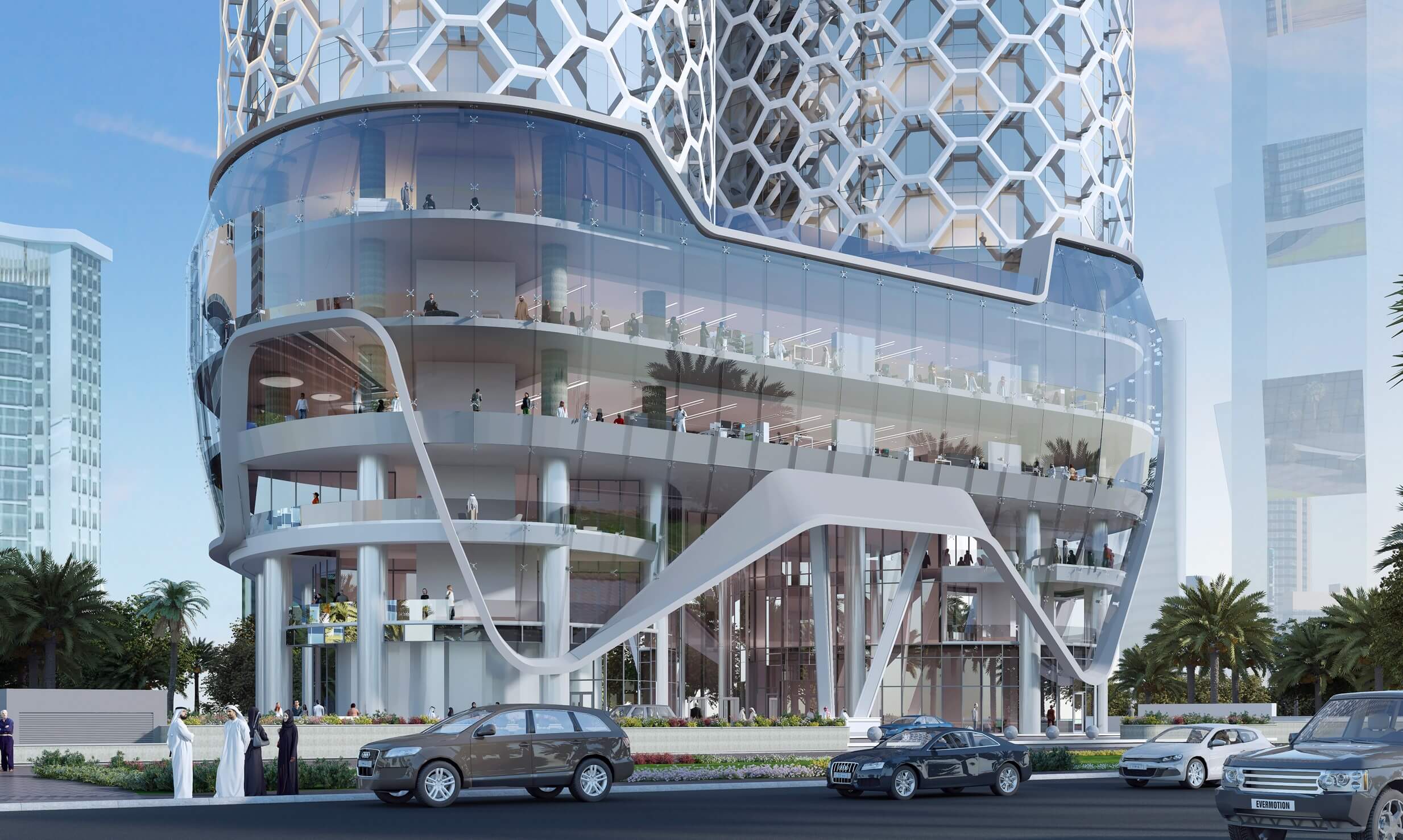 Podium Perspective