Al Khaliji Headquarters
CLIENT

Al Khaliji Commercial Bank

LOCATION

Lusail, Qatar

TYPE

Commercial

PROJECT DURATION

2016-2019

PROJECT VALUE

QAR 222,000,000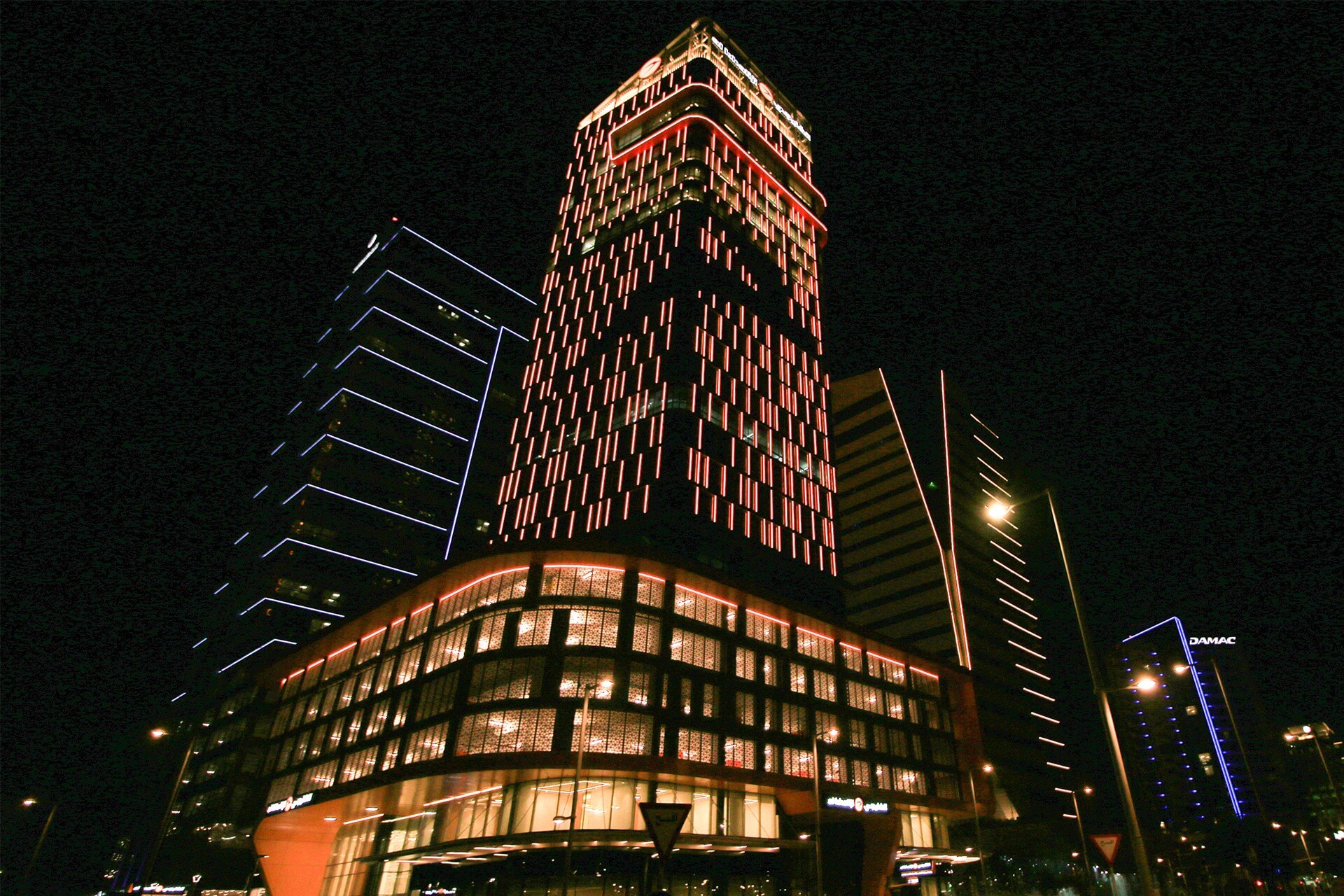 The Al Khaliji Headquarters building at Marina Mix-040 in Lusail, Qatar is an office building for Al Khaliji Commercial Bank (al Khaliji) QSC at its corporate HQ.
The impressive office building has three basements, a ground floor and 26 upper floors on a total built-up area of approximately 40,992 m².
The plot area covers 3,953 m², of which approx. 2,398 m² (61%) is covered by the building.
The three basement floors are mainly car park spaces, as well as service rooms, water tanks, stores, pump rooms and other facilities.
There are 347 car park spaces, including in the smaller car parks from level 2 up to the fifth floor.
The project has also successfully achieved a GSAS 4-star rating.